Product Description:
Canteen Dining Table – The wide variety of stainless steel dining table offered by us is fabricated keeping in mind the latest market trends. This beautiful ss dining table also ms is ideal for commercial usage.
Our range of furniture is offered in various design and size and can also be customized as per the client's requirement. folding chairs and without folding chairs.
Available Sizes:
48″ x 36″ x 30″
72″ x 36″ x 30″
 92″ x 36″ x 30″
48″ x 30″ x 30″
72″ x 30″ x 30″
 92″ x 30″ x 30″
Key features:
Folding / Fixed seats
Adjustable bullet legs
Maintenance free
Fully Stainless Steel – Grade 202 / 304
Available Top Stainless Steel Base Mild Steel
4 Seater Dining Table RV D01
6 Seater Dining Table RV D02
8 Seater Dining Table RV D03
MS Base SS Top Dining Table RV D04
MS Base SS Top Dining Table RV D05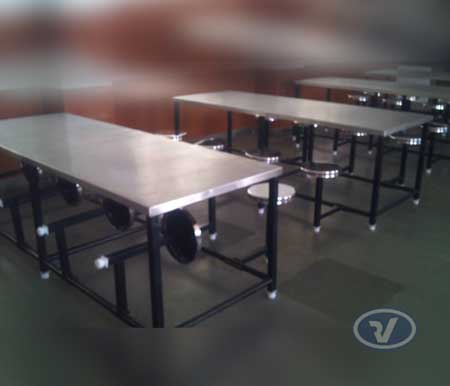 MS Base SS Top Dining Table RV D06
MS Base Plywood Top Table RV D07
SS Base Plywood Top Table RV D08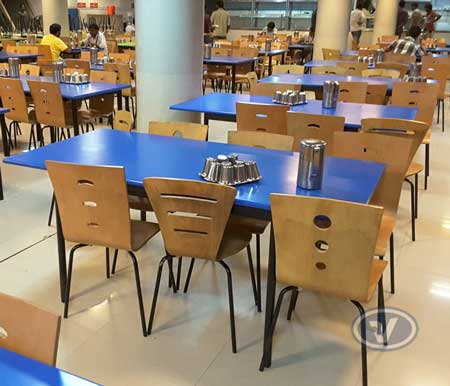 MS Base Plywood Top RV D09
MS Base Plywood Top RV D10
MS Base SS Top Table RV D11
MS Base SS Top Rotating RV D12
Granite Top Dining Table RV D13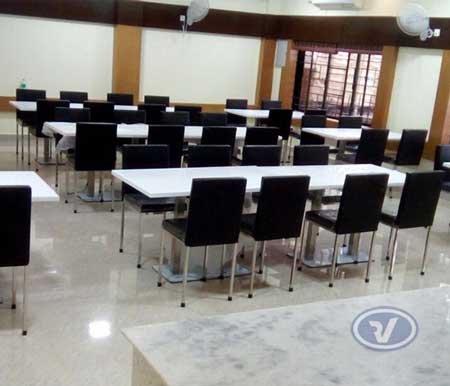 VIP - Corian Top Table RV D14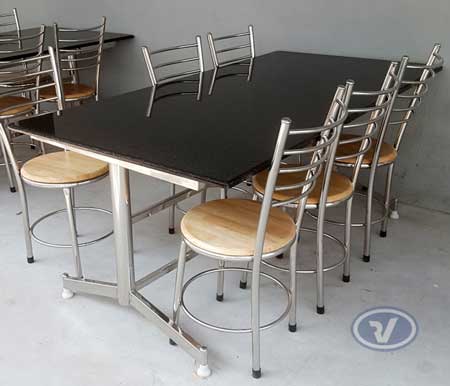 SS Frame with Granite Top RV D16